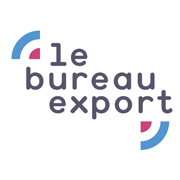 Le Bureau Export
Created in 1993, Le Bureau Export is a non-profit professional organisation with the aim of developing music made in France all around the world.
For over 25 years, Le Bureau Export has worked hand-in-hand with French music industry professionals to develop the international careers of their artists, supporting hundreds of Made in France artists every year.

If you are interested in Advertising & Sponsoring possibilities at the International Music Journalism Award please contact our Sponsoring team at sponsoring@reeperbahnfestival.com.